The X-Axis Spinning Rings & Travellers to keep the flag of 'Let's Promote Quality' flying high at India ITME 2022
The X-Axis spinning rings and ring travellers are optimising the yarn value for the spinner through precision combination engineering. Witness the efficient products at India ITME 2022.
The X-Axis Spinning Rings and Ring Travellers are helping spinners gain exceptional quality across every yarn parameter namely – Uniformity, Strength, Hairiness and Reduced Imperfections. Over years of performance as well as verified tests it has become evident that The X-Axis spinning rings and travellers provide the most optimum contact area, resulting in multiple advantages. The distinguished combination of Xtensa rings and Xgen travellers as well as the X-Optimax range ascertain a low friction coefficient, thus enabling spinners in achieving optimised yarn value and gaining real profits. The X-Axis customers gladly notice its efficiency at high-speed operation, a sizeable reduction in breakages, and compatibility with all types of fibre. The X-Axis enjoys a high repeat order rate, which is evidence of the reliability of its products.
At the upcoming India ITME 2022 The X-Axis will be demonstrating the advantages of Combination Spinning using the propriety combination of The X-Axis spinning rings & travellers. With years of experience and analysis of performance at leading spinning mills, that use The X-Axis rings and travellers, the company has now matured its combination and it is giving amazing results the world-over.
The year 2021 and the first part of 2022 have been good for the global spinning industry. However, currently, the industry is facing a few challenges like rising input costs and inconsistent demand owing to the hostile international environment. The X-Axis focuses on quality and efficiency which has a direct bearing on the spinner's ability to be agile and resilient. The company is approaching product development with the concept of 'LESS IS MORE'. With this approach The X-Axis has developed a distinguished combination of Xtensa rings and XGen travellers which has reduced the friction coefficient level, enabling optimised yarn value and more profits.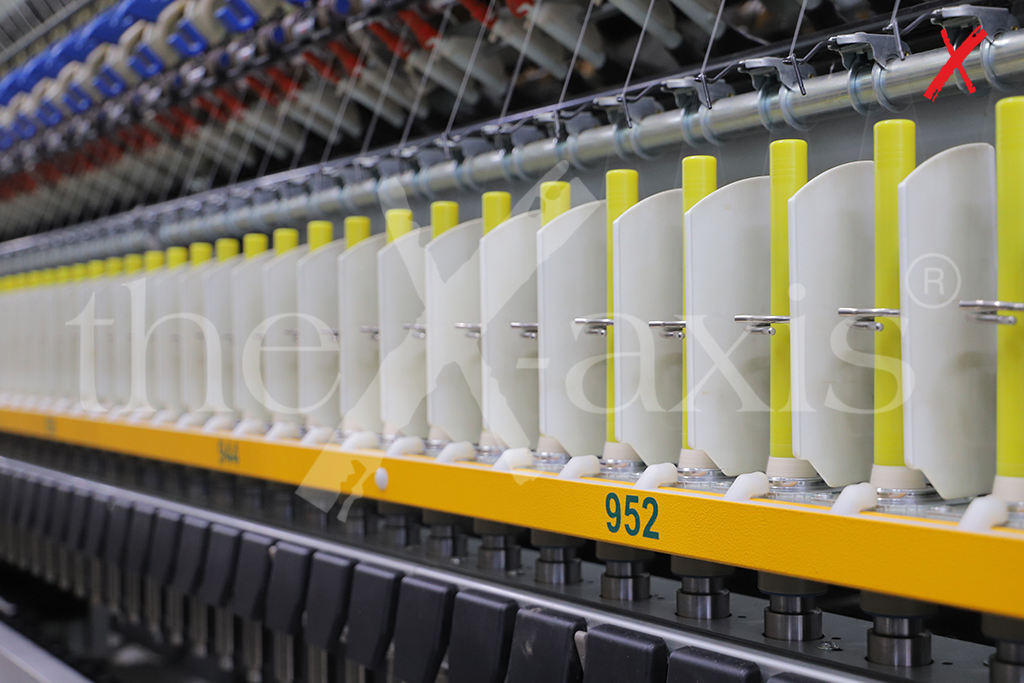 The world is witnessing massive changes in global consumer behaviour, so it is only imperative that the textile industry backed by the spinning mills orient itself to the needs of the contemporary market demands. The X-Axis spinning rings and travellers are among the best-performing components that enhance the spinning machine's efficiency, as well as provide optimum output, consistency and longevity.
About India ITME 2022 Exhibition.
In the Year 2022, the India ITME Society will exhibit its 11th edition of the India ITME event, from the date 8th to 13th of December 2022.
The ITME 2022 will be held in Noida, India. Full address of India ITME 2022 Exhibition place: India Exposition Mart Ltd, Knowledge Park II, Greater Noida, India.
Anyone interested in the textile industry can visit. Entry is open for registration. Find below important links –
For Visitor Registration: https://itme2022.india-itme.com/Forvisitor/registration
For further information visit the official website of India ITME 2022: https://itme2022.india-itme.com